2017 'Teaching with Discovering Chinese Pro' professional development
This year the focus of professional development workshops is integrating Discovering Chinese Pro into a complete secondary program. Current and past workshops are always given by practising teachers who are using Discovering Chinese Pro as their main teaching resource. Confirmed 2017 professional development activities include:
Saturday 24 June Auckland: The 2nd Oceania Chinese Teachers Conference
8-9 July Sydney: 2017 CLTFA National Conference
Friday 1 September Melbourne: K-12 Digital Classroom Practice Visit page (Use code BD117 for 15% off full conference registration!)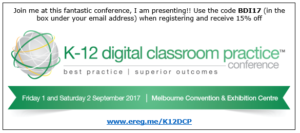 School visits and online training can also be arranged.
Jiale Zhongwen on Youtube
Belinda and Mandy share their teaching strategies using Discovering Chinese Pro. Visit the Jiale Zhongwen Youtube page for more.