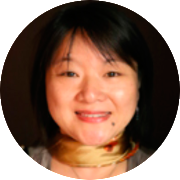 "Modern Chinese is without doubt the best set of Chinese texts I have used over the past 16 years teaching Chinese as a Second Language at Australian universities. It is one of the few texts which explain Chinese grammar from a functional perspective in such a way that makes sense to English speaking learners. The text shows a clear progression in terms of vocabulary and grammar learning. The language used in the dialogues is up to date, natural and colloquial. The topics are interesting, making it easy to create additional materials and classroom activities around them. The online resources are helpful and engaging. I would highly recommend Modern Chinese to any institution which teaches Chinese as a Second Language. We will definitely continue to use Modern Chinese and I hope to see more and more Australian universities using it."
Alexander Spriggs, Second Year student Adelaide University 
"I love these books for the following reasons:
-The books are well laid out.
-They have colourful comics that are inviting and fun.
-The grammar is very well explained and user friendly. It makes me want to study Chinese grammar.
-It is easy for teachers to use as they don't have to set extra homework outside the books as with other text books. Students can simply open up the book and start studying.
-The books gradually get more difficult and don't introduce things too quickly. They cleverly build on previously learnt grammar structures and vocabulary allowing students to be reminded of things previously learnt.
 I wish they would make third year books for this series because they are the best books I have used."
Bradley Wall, Second Year Adelaide University
"I like using the Modern Chinese book series because it helps me to assimilate with the Chinese language discourse. The books are easy to use with clear and simple explanations on the structure of the language and they provide a decent and practical selection of vocabulary to learn. The book series started by introducing me to expressing myself in the Chinese language, but now as I approach the end of Modern Chinese 1B, I see that I have slowly been learning more and more about how to think and create meaning within Chinese, much to the standard of a native speaker of Modern Chinese."
Modern Chinese has been the First Year and Second Year Chinese core text at the Centre for Asian Studies at Adelaide University since 2013.
https://www.jialezhongwen.com.au/wp-content/uploads/2017/11/jiale-zhongwen-learn-chinese.png
0
0
Belinda Dello-Iacovo
https://www.jialezhongwen.com.au/wp-content/uploads/2017/11/jiale-zhongwen-learn-chinese.png
Belinda Dello-Iacovo
2015-09-16 03:46:28
2015-10-19 21:24:48
Dr Delia Lin , Lecturer at the Centre for Asian Studies, Adelaide University